Peace of Mind and Joy of Living with Acts Retirement
A Family of Campuses in Maryland
Fairhaven and Buckingham's Choice may be unique campuses with their own individual charms, but residents of these beautiful communities find themselves part of a larger family within Acts Retirement and the ability to take advantage of the amenities of all their sister locations.
Two beautiful communities means a multitude of top-notch amenities and benefits, including various living accommodations, numerous restaurants and dining areas, multiple fitness centers with classes, dozens of activities, and of course on-campus healthcare and wellness.
With all Acts campuses offering the Acts' Type A Life Care contract, you'll enjoy the peace of mind of knowing your future is secure no matter what may come.
Discover a Life Well Lived with Acts
EXPANSIVE COMMUNITIES OFFERING SO MUCH
Set on a beautiful and scenic 300-acre wooded property in Sykesville, MD, Fairhaven is a continuing care retirement community offering a vibrant lifestyle for independent older adults who are safeguarding their financial security by securing future healthcare needs. From unique villas and cottages to beautiful apartment living styles, residents of this Carroll County campus can choose from numerous living preferences and continuing care contract options, offering something for everyone in retirement.
Located on 42 scenic acres, Buckingham's Choice is an Adamstown, MD continuing care retirement community offering panoramic views of the Sugarloaf and Catoctin Mountains. The campus offers beautiful walking trails, a private pond, and clubhouse. Its location is convenient to both downtown Frederick and Washington, D.C. While you're close to so much this area has to offer, you'll also find yourself removed enough from big city life to enjoy quiet comforts.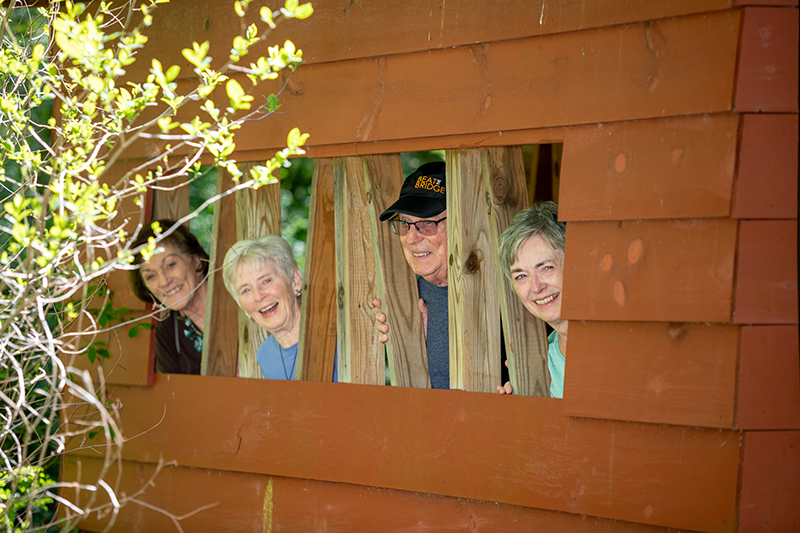 MEET THE FAIRHAVEN OF TOMORROW
Fairhaven, an Acts Retirement community in Sykesville, MD, has Big Plans, including rolling out a bold vision for the future of its campus with a host of new amenities and social spaces.
Fairhaven will also revitalize its site layout, offering more parking for residents and guests, as well as easier access to the main clubhouse, and outdoor green spaces to accentuate the beauty of its location.
And our Big Plans don't end with renovations. Fairhaven is now under the umbrella of Acts Retirement-Life Communities, one of the most trusted names in senior living for 50 years, along with the immediate leadership of an experienced executive director. Fairhaven also features a new Executive Chef, a veteran in the culinary industry, overseeing exquisite culinary options.
Plus, new contract options bring even more flexibility in financial options to the table, while maintaining the security and services well-known in Acts Retirement-Life Communities.
SEE WHAT'S COMING TO BUCKINGHAM'S CHOICE
Plans are in the works to upgrade the outdoor amenities at Buckingham's Choice, including the addition of a new courtyard with various recreational opportunities, as well as a lake setting. Watch the video below to get a sneak peek.
Best of all, these campuses are Acts Retirement-Life Communities. That means, when you're a resident here, you'll benefit from having Acts Life Care® that covers almost all of your needs for the rest of your life. To help ensure peace of mind and financial stability, that monthly fee will never increase solely based upon your need for health care. In short, you can combine all of the unpredictable expenses of homeownership and future health care needs into a one-time entrance fee and predictable monthly fee.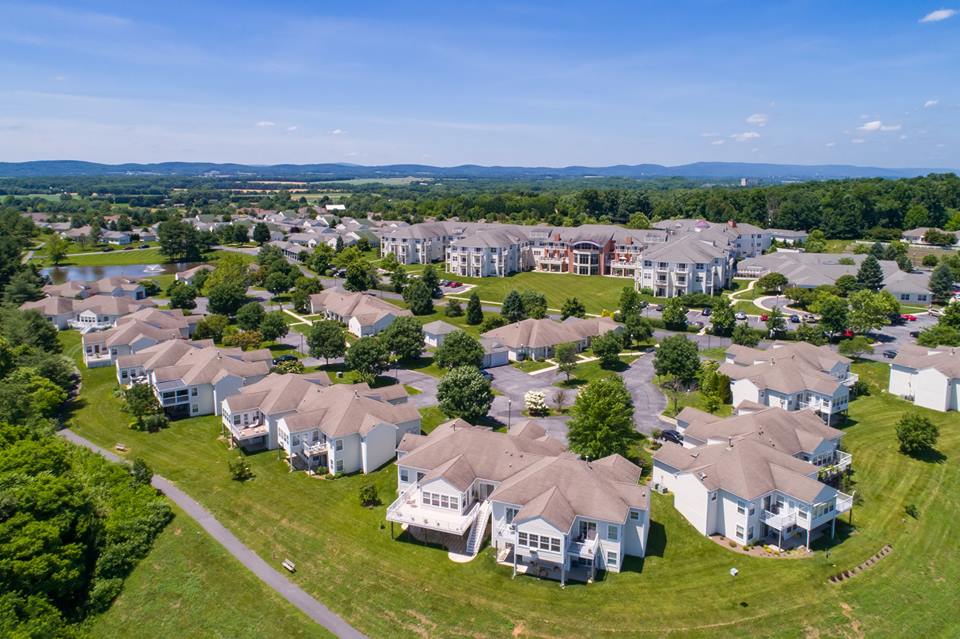 POTENTIAL TAX SAVINGS
If you qualify to itemize medical expenses, a portion of your entrance fee and monthly fees are tax deductible. Recently, the deductible amount of these fees has averaged 40%. This can represent a significant savings in taxes, which could make an Acts Retirement-Life Community a smart choice for you now and in the future.
TAKE THE NEXT STEP TOWARD LIVING LIFE AND LOOKING AHEAD
If you think Acts Retirement Communities may be a good fit for you, then complete the form and your personal Life Care Consultant will contact you to answer your questions and to discuss the many benefits of moving to one of these great communities.