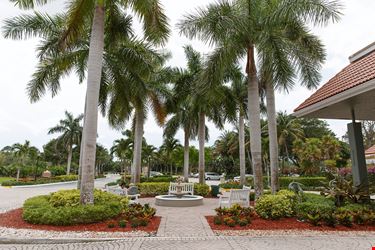 Exquisite Culinary is Just the Beginning!
It's time to re-imagine your retirement. At St. Andrews Estates and Edgewater at Boca Pointe, the options of a vibrant retirement are so limitless, you'll follow your own path.
Take a personal tour and enjoy a delicious meal to go or in one of our restaurants. Call St. Andrews Estates at (866) 308-1699 or Edgewater at Boca Pointe at (866) 525-2293, or fill out the form below to request your visit.
At Our Boca Raton Campuses, We Treat Our Residents
Featured at Our Boca Raton Campuses
The Acts Life Care® contract
Multiple dining venues offering formal and casual dining
Multiple fitness centers with professional trainers and classes available on campus
Outdoor pools with aquatic classes held regularly
Social spaces for gatherings, classes, hobbies and more
Outdoor recreation areas, such as gazebos, picnic areas, and sports areas
Planned social, cultural, recreational and spiritual activities
Lifelong learning opportunities
Transportation to appointments, social events and more
Full-time, non-denominational Chaplain
Peace of Mind and Joy of Living in Boca Raton, FL
Discover one of two premier Boca Raton retirement communities with one distinctive advantage - Acts Life Care®. Our centrally located sprawling campus of St. Andrews Estates is a tropical haven tucked amid the area's best shopping, dining, and entertainment venues. Here, you will find a lifestyle geared for those who choose to spend their retirement years exploring and enjoying life. The community provides a resort-like atmosphere, and is just six miles from the Atlantic beaches and close to Boca's main shopping, dining, and entertainment. 
Secure, peace of mind for your future
St. Andrews Estates offers Acts' Type A Life Care Contract. This safeguards their financial security as they get older.