Living Life and Looking Ahead at Buckingham's Choice
The Senior Living You Deserve in an Adamstown, MD Retirement Community
Located on 42 scenic acres, Buckingham's Choice is an Adamstown, MD retirement community offering panoramic views of the Sugarloaf and Catoctin Mountains. Buckingham's Choice provides its residents a lifestyle and amenities second to none. The campus offers beautiful walking trails, a private pond, and clubhouse. Its location is convenient to both downtown Frederick and Washington, D.C.
While you're close to so much this area has to offer, you'll also find yourself removed enough from big city life to enjoy quiet comforts. Buckingham's Choice offers a lifestyle of flexibility and choice that provides each resident with new opportunities to pursue their passions and enrich their life.
Discover a Life Well Lived with Acts
AN EXPANSIVE COMMUNITY CLOSE TO SO MUCH
Buckingham's Choice is set in the midst of peaceful farmland complete with a pond, nature paths, and mountain views.
Yet the vibrant city of Frederick is just minutes away with its celebrated dining, quaint and unique shops, art, culture, and pathway along Carroll Creek.
Close to Montgomery County, this is a region of covered bridges and history, with Antietam battlefield nearby.
It is also within easy reach of major urban destinations—just 45 miles from both Baltimore and Washington, D.C.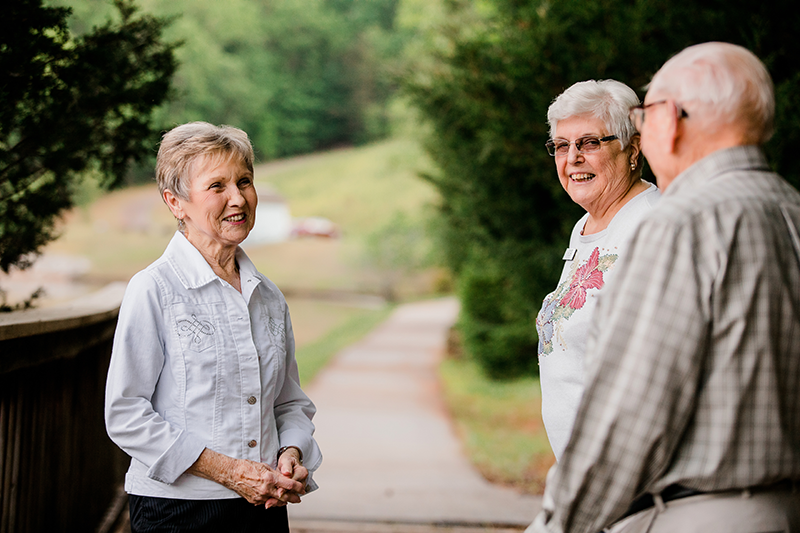 SUPPORTING ALL YOUR RETIREMENT GOALS
At Buckingham's Choice you will be part of an active, engaged community that draws residents from near and far. Join friends for a scenic walk, a fitness class, or maybe a kayaking adventure. Take a trip to a concert or cultural event, or enjoy a performance by one of the accomplished musicians who often visit.
Or, if there is something else you would like to do, suggest it. Our philosophy at this resident-driven community is "Let's see if we can make that happen!"
As a part of the Acts family, when you're a resident here, you'll benefit from having Acts Life Care® that covers almost all of your needs for the rest of your life. To help ensure peace of mind and financial stability, that monthly fee will never increase solely based upon your need for health care.
In short, you can combine all of the unpredictable expenses of homeownership and future health care needs into a one-time entrance fee and predictable monthly fee.
POTENTIAL TAX SAVINGS
If you qualify to itemize medical expenses, a portion of your entrance fee and monthly fees are tax deductible. Recently, the deductible amount of these fees has averaged 40%. This can represent a significant savings in taxes, which could make an Acts Retirement-Life Community a smart choice for you now and in the future.
TAKE THE NEXT STEP TOWARD LIVING LIFE AND LOOKING AHEAD
If you think Buckingham's Choice may be a good fit for you, then complete the form and your personal Life Care Consultant will contact you to answer your questions and to discuss the many benefits of moving to this Acts Retirement-Life Community.