You Won't Believe the Beauty of our Moorestown, NJ Campus
A Small-Town Feel at Our Retirement Community in Moorestown, NJ
Welcome to senior living at The Evergreens, a friendly retirement community in beautiful Moorestown, NJ. Everything you need for a gracious and carefree retirement lifestyle is here, within reach: 
Pursue your favorite pastimes, sample delicious cuisine, and socialize with like-minded friends.

Try the ancient art of yoga, putt a few golf balls, or take a dip in our sparkling heated pool!

Shop nearby boutiques, roam the city, and explore the local arts scene.

With easy access to Philadelphia and the Jersey Shore, 

The Evergreens' location

 is perfect for those seeking a vibrant and active retirement lifestyle.
Discover a Life Well Lived with Acts
AN EXPANSIVE COMMUNITY CLOSE TO SO MUCH
The Evergreens is a place that's appealing in so many ways. It starts with a beautifully landscaped 32-acre campus, featuring a stately Georgian mansion. Just three miles away are the shops, cafes, and lovely churches of historic Moorestown's Main Street. A little further (5 miles), you'll find the convenience of a major suburban shopping hub, centered around Moorestown Mall. And, Philadelphia is just a quick 15 miles away, with all its art, music, theater, and dining options—attractions that draw Evergreens residents for regular visits.
At The Evergreens, people love the array of activities they can choose and the chance to share these experiences with thoughtful, interesting, caring neighbors. Get busy in the greenhouse or try your hand at bridge. Walk the lovely paths encircling the grounds, go for a swim, or join in one of our popular fitness classes. Stimulate your mind in one of the classes available through Rowan College at Burlington County, just 5 miles away. Or simply enjoy a delicious, chef-prepared meal with friends. The options are endless; the choice is yours.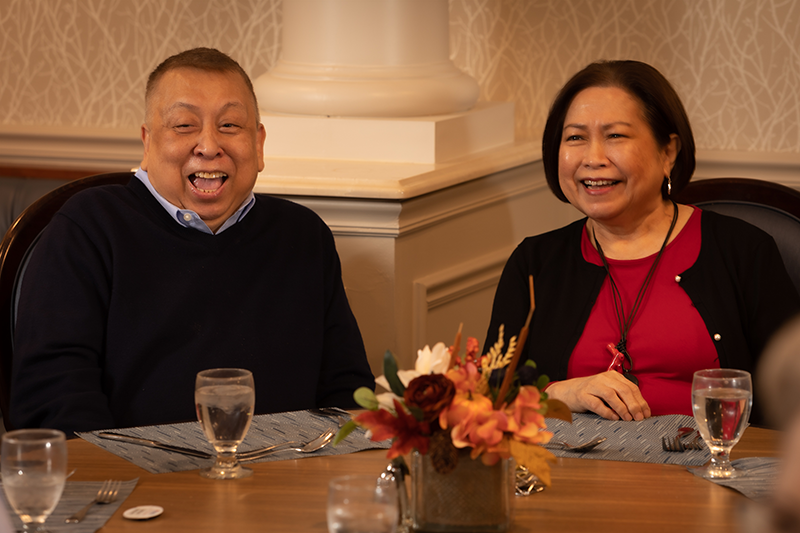 DINING, AMENITIES AND MORE
The Evergreens boasts numerous restaurants, fitness centers and an indoor pool, and many outdoor amenities such as biking and walking trails, sports areas, a putting green, and more! The Evergreens is also rolling out a bold new vision for the future of its campus with a host of new amenities and social spaces. Browse the photo gallery to see how The Evergreens of tomorrow will look!
Best of all, The Evergreens is an Acts Retirement-Life Community. That means, when you're a resident here, you'll benefit from having Acts Life Care® that covers almost all of your needs for the rest of your life. To help ensure peace of mind and financial stability, that monthly fee will never increase solely based upon your need for health care.
In short, you can combine all of the unpredictable expenses of homeownership and future health care needs into a one-time entrance fee and predictable monthly fee.
POTENTIAL TAX SAVINGS
If you qualify to itemize medical expenses, a portion of your entrance fee and monthly fees are tax deductible. Recently, the deductible amount of these fees has averaged 40%. This can represent a significant savings in taxes, which could make an Acts Retirement-Life Community a smart choice for you now and in the future.
TAKE THE NEXT STEP TOWARD LIVING LIFE AND LOOKING AHEAD
If you think The Evergreens may be a good fit for you, then complete the form and your personal Life Care Consultant will contact you to answer your questions and to discuss the many benefits of moving to this Acts Retirement-Life Community.